Site44 turns Dropbox folders into websites.
Edit your HTML locally, and your website will always be up-to-date.
Sign up for the personal plan: 10 websites and 10GB of monthly traffic for only $4.95 per month.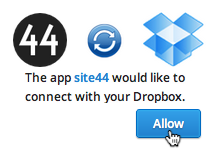 Sign in
Sign in with Dropbox and grant Site44 access.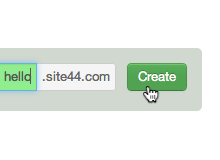 Create your site
Pick a name and create a new website. (We support free site44.com subdomains and custom domains.)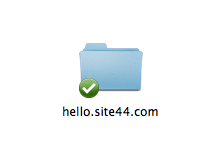 Check that out!
Site44 created a new folder for the website in your Dropbox.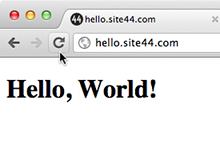 Edit your site
Modify the folder's contents, and your changes are immediately live.
Here's what our users are saying: